Pai Gow Poker Online Game – Play for Free or for Real Money
Top 10 Pai Gow Poker Sites in 2022 – The Best Pai Gow Poker Online Casinos Pai Gow Poker Online Game
Play Pai Gow Online At Latest USA Casino Sites
Play pai gow poker for free or for real money at our top casino sites. Read our pai gow poker guide to sharpen your strategy and win big.
You've probably caught a glimpse of Pai Gow Poker while you were at the casino and thought it looked quite cool. You're not alone! Since the late 1980s, the game of Pai Gow has been offered in a variety of casinos in the United States as well as gambling venues outside of the country.
It is a very straightforward card game that was adapted from a dominos variation known as Pai Gow and entails creating two of the strongest hands that can be made out of a standard deck of seven cards. There are no more draws, and there is no way to improve the hand you already have. In a showdown of hands, in which anything can happen, you and the dealer are the only players left.
Pai Gow Poker is a type of Chinese poker that does not use a common pot and does not allow players to draw cards. This may lead some people to believe that it requires little skill to play. In point of fact, the opposite is true; you must either construct two hands that are stronger than those held by the dealer or walk away with nothing.
Does it sound like fun? It is. Let's have a look at the game itself, as well as the different ways we can generate money off of it.
What is the game of Pai Gow?
There are a lot of people who go to casinos and gamble who have heard of this variation of poker, but it's likely that they've never played it and may not know the rules. If that's the case, I don't mind. Even though it's simple to pick up and play, getting good at it can be challenging.
It is important to note that the term "Pai Gow" is actually an abbreviation for "Pai Gow Poker" throughout this article. Although "Pai Gow" refers to a dominoes game that is popular in China, "Pai Gow Poker" is the card game that is considered to be its equal.
Are you still perplexed? Good! This game is played using a deck of cards consisting of the regular 52 playing cards plus one joker. The joker is a wild card that can either finish off a straight or flush, or it can be used in place of an ace. It's not like other games where everything is absolutely random.
Every participant in the hand, including the dealer, is given a hand consisting of seven cards
The goal of the game is to have the best possible hand of two cards and the best possible hand of five cards. It is important to remember that the hand of five is referred to as the "high hand" when we discuss the game.
In this scenario, "best" is determined by the standard ratings given to poker hands. In addition to this, the high hand must have a rank that is superior than that of the low hand.
After each player has constructed both their high hand and their two-card hand, the dealer will then construct her hands, and then the hands will be compared to one another. The player will win their bet if they have a superior high hand as well as a better two-card hand.
If the dealer has one hand that is stronger than yours and one hand that is weaker than yours, the game is tied. The dealer gets the pot if there is any other result, including a tie. At the end of the day, the casino might ask for a cut of your earnings in the form of a commission. The commission rate is typically set at 5%.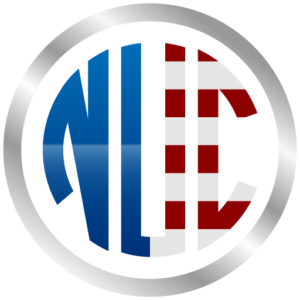 Benefits of New USA Casinos
To entice new players or to motivate existing players, online casinos offer bonus incentives. These offers are circulated in marketing promotions, through affiliate partners and directly to existing players. New USA Casinos keeps track of offers that players might otherwise miss or find of interest.
The Basic Strategy for Pai Gow Poker
In Pai Gow Poker, getting familiar with the fundamentals will make a world of difference. These are straightforward adjustments that every seasoned player makes to their gameplay in order to boost their chances of victory. These are the components that are included:
If you don't have a pair, a straight, or a flush, you should play the highest card from your 5-card hand with your 2-card hand, then the following two highest cards from your 2-card hand with your 5-card hand.
If you have two pairs, you should consider splitting them if you also have two aces in your hand. You should also share the pot when the best pair you have is kings and the other pair has a higher value than twos.
When you have three separate pairs, you should play the highest pair you have in whatever two-card hand you have.
When you have a full house, you should always split the pot and play the pair in the two-hand card.
If you have five cards, you should always play a straight or flush (or straight flush), regardless of the situation.
Four-of-a-kind hands are notoriously difficult to play. Keep them in your five-card hand if they have a value of six or lower. When you have a pair of sevens, eights, nines, or tens, you should split your hand unless you have an ace to play in your two-card hand. When you have face cards in your hand, you should always split until you have another pair for your two-card hand.
You should split your hand if you have four aces unless you also have two pairs of kings.
Pai Gow is situational and requires players to make the most of the cards they are given. This is similar to the majority of poker games. You need to get as much experience playing the game as you can so that you can react appropriately no matter what happens.
Side Bets in Pai Gow Poker
Both online and in real-life casinos, you can play a wide variety of different types of Pai Gow poker. They all follow the same fundamental guidelines, but some of them have a unique twist. You'll find that certain versions of the game also give you the option to place side bets, which provide an entirely new dimension to the action.
TIP:

When participating in most variations of Pai Gow, the objective of placing a side bet is to increase one's chances of winning additional money by having a hand consisting of three of a kind or better. Bear in mind that the outcome of these bets normally has little bearing on whether you win or lose in relation to the dealer.
If you want your Pai Gow Poker betting strategy to be as effective as possible, you should never place any side bets. The house edge will significantly grow, which means that the likelihood of you losing money will go up significantly.
You should avoid making side bets unless you are merely playing for pleasure and don't mind if you come out on the losing end.
New USA Casinos Player Comments
If you are in search for the best online casino games I would highly recommend New USA Casinos as they have the most popular games trending on the web.
I definitely recommend New USA Casinos if you're looking for the top selection of cutting-edge casino games ready to plug and play. These guys know their stuff
I am an avid online casino player and have been for many years, I have searched the internet through and through I have came across New USA Casinos by chance.
Are you looking for the trending online casino games? New USA Casino has the top trending games currently in circulation, they keep up to date with the lastest games.